General Details
Sand Washing Machine
XSD Series sand washing machine is a high-efficient bucket type sand washing machine, which is produced on the basis of customers' practices and feedback since a long time ago. The special design for the transmission part, which is separated from water and sand, enables its low maintenance. It features reasonable structure, high capacity, energy saving, etc. It is the best choice for the customers in sand and stone industry.
Structure: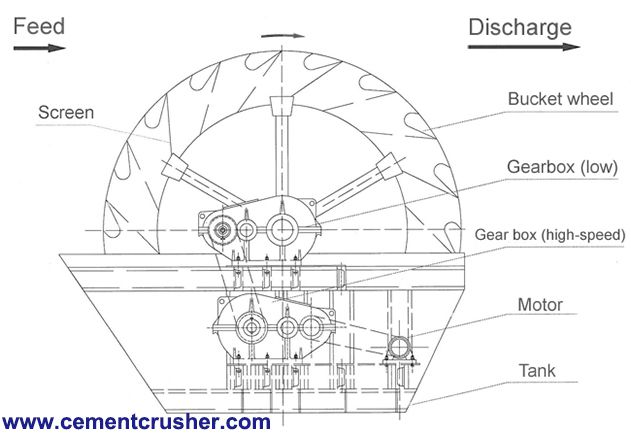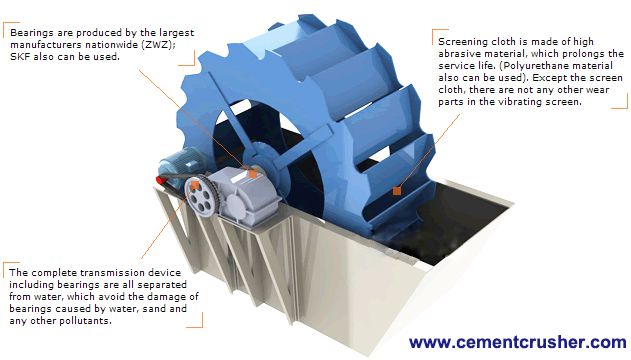 Application:
Sand washing machine is widely used in sand quarry, mine, building materials, transportation, chemical industry, water conservancy and hydropower, concrete mixing station and other industries in the material washing, can also be applied in construction sites, gravel factory, glass factory, hydropower stations and other units used by the smaller particles of sand required washing, grading and dehydration. It can remove the impurities on the surface of the covering sand, while destroying the coated grit vapour layer, in order to dehydration, the efficient sand washing cleaning effect.
Features:
Simple structure.
The bearing device of impeller drive is separated from water and materials with water, to avoid the damage of the bearing.
New sealing structure and reliable transmission device.
Reasonable structure.
High capacity, low power consumption.
Easy structure, stable operation.

If you have some questions about our products, please feel free to fill out the form below, and we will contact you within 24 hours. Rest assured that we won't reveal your information to anyone.
Technical Data
XSD Sand Washing Machine
Model
XSD2610
XSD2816
XSD3016
XSD3620
Impeller Diameter(mm)
2600
2800
3000
3600
Feeding Size(mm)
≤10
≤10
≤10
≤10
Capacity(t/h)
20-50
30-70
50-100
80-150
Motor Model
Y160L-8
Y180L-8
Y200L-8
Y225S-8
Motor Power(KW)
7.5
11
15
18.5
Water Consumption(t/h)
10-30
10-40
10-60
20-110
Weight(t)
2.7
5.5
6.1
9.7
Dimension(mm)
3254Х2060Х2622
3810Х2820Х2883
3810Х2820Х3083
4456Х2497Х3688