Rock Salt Sizer(Single Teeth Roller Crusher) Sent to Thailand:
The main components of Sizer (single teeth roller crusher) are composed of drive unit (including motor, torque limited hydraulic coupling, hard tooth surface reducer, coupling), crushing roller (including roller shaft, crushing teeth, etc.), electric control device, upper and lower body, automatic walking device, automatic lubrication and auxiliary device, etc. Its main functions are as follows:
The drive unit is the power part of the crusher, and the motor speed can be reduced to the appropriate speed of crushing. The drive unit consists of electric motor, hydraulic coupling, gear reducer and coupling. The hydraulic coupling can cushion the over-limit impact force and torque when crushing, and has a function of overload protection. It can drive the load to start up smoothly, improve the start-up characteristics, and reduce the impact current on the grid when starting. The gear reducer is a hard gear reducer with large overload capacity and long service life and can be used in forward and reverse rotation.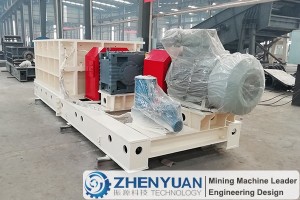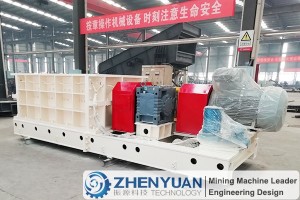 The crusher roller is mainly composed of the roller shaft, crushing teeth, axial positioning device and sealing device etc. The roller shaft is made of alloy steel, which can withstand the bending stress when the crushing compressive strength is 200MPa. The position of the axial positioning device on the end of the roller shaft plays the role of axial fixation of crushing teeth. The crushing teeth are made of high manganese microalloy steel with high strength and wear resistance, which is better than ordinary high manganese steel impact resistance, wear resistance, longer service life.
The upper body is a strong frame structure, which can limit the crushing force generated in the crushing process to the upper body. The dynamic load on the foundation is very small, and the foundation only needs to support the weight of the crusher body.